Welcome to your New Smile!
---
Dr. Mohsen Taleghani has been practicing dentistry in the Dallas area for over 20 years. He is Professor and Chairman of the General Dentistry Department at the Baylor College of Dentistry, a Member of the Texas A&M University System Health Science Center. Dr. Taleghani's association with this institution allows him to be involved in the development of new dental technology and techniques and stay abreast of the most recent scientific advancements in dentistry. Dr. Taleghani teaches continuing education courses to dentists and dental schools all around the world.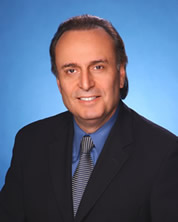 Dr. Taleghani is a member of the American Dental Association, International Association of Dental Research, American Association of Dental Research, American Dental Education Association, American Association of Dental Examiners, Western Regional Examining Board, Texas Dental Association, and American Academy of Cosmetic Dentistry. He collaborates with dentists in Japan, Brazil, and England as well as his hometown of Dallas, Texas in perfecting restorative and cosmetic dental techniques.